ipl shr machine
IPL SHR machine is a 2in1 machine, which is a combination of two different handles. The first handle is a multi-functional IPL handle, and the second handle is a single-function SHR handle. These two handles are on the same machine, and different handles are used for different operations, which will look more professional.
Moreover, the two handles are completely independent and have independent lifespans. Each handle has 1 million shots. Even if one of the handles runs out of life, the other handle will not be affected because the two handles are completely independent. of
If you are looking for IPL+SHR 2 handles in one machine now, this one is worth your 1 minute time to read. (Internal determines quality, good internal wins),Compared with other manufacturers, our machine has added additional water filters and large-capacity capacitors (2*22000uf=44000uf)
IPL SHR machine real show
IPL SHR machine real show, this is white and blue, as a real factory, we are proud to say that we support customization of different colors, this is a free service. Our warehouse also has some colors in stock for you to choose from. Color is not an issue, it is a simple matter for our factory.
Locations that can be upgraded
1: The screen can be upgraded to a 16-inch super large screen, and it is high-definition
2: The handle can be upgraded to an advanced version equipped with 6 filters(Cell Light, Vascular, 530nm filter, 560nm filter, 590nm filter, 640nm filter)
IPL SHR machine technical specifications
Specification
IPL handle
SHR handle
Power supply
2000W
2000W
Energy/max
1-50J/cm2
1-50J/cm2
Wavelength
480/530/590/640/690
Fixed with 640nm
Spot size
12*30mm/12*50mm
15*50mm
Pulse duration
1-15ms
1-15ms
Frequency
1-10Hz
Cooling Level
1-5 level
Cooling System
Air + Water + Wind + TEC + Sapphire sking contact cooling
Operation
12"/16" TFT True Color Touch Screen
Electrical input
90-130V, 50/60Hz or 200-260V, 50Hz
 IPL handle info & SHR handle info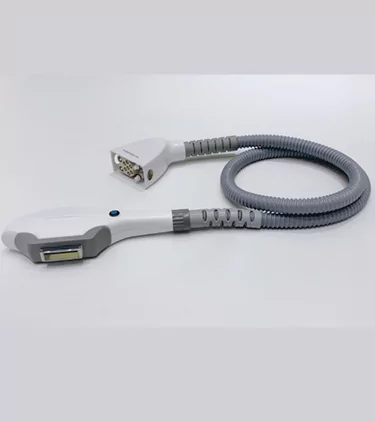 IPL handle and SHR handle the same thing:
BOTH two sizes to choose from for the treatment head, 15*50mm, and 12*30mm. For example, you can choose these two different sizes for the IPL handle and you can also choose these two different sizes for the SHR handle.
BOTH 1 million shots lifespan, every handle has the 1 million shots because the IPL handle and the SHR handle is seperately, their lifespan is not affected by the other handle, they are independent lifespans
IPL handle and SHR handle different things:
1: IPL is a multi-functional handle that can be used for many different treatments, including acne mark removal, freckle removal, pigmentation removal, permanent hair removal, etc. But SHR can only do permanent hair removal
2: IPL handle with 5 filters, but SHR only 1 filter.
3: The IPL handle is for plugging and unplugging filters. SHR does not need to plug and unplug filters because the SHR filter is fixed on the handle and does not need to be replaced. It also reduces the damage to the filter during the process of plugging and unplugging the filter.
High Power IPL SHR Machine